Register now for the Students of Color Conference: "We are Empowered by our past: Forging Our Future!"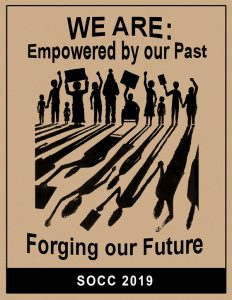 When: April 18 to April 20, 2019 in Yakima WA.
This conferences supports students in becoming more active proponents of their own education and life choices, and expands the opportunities and possibilities for students to become agents of change.
The conference is guided by the main themes of Identity Development, Awareness of Others, Skill Development, Social Justice/Social Activism, and Personal Development.
To register for this conference you must:
·         Be a BC Registered Student 7 credits or more
·         Be in good standing with the college
·         Have a GPA of 2.5 or higher
·         Complete Application including essay questions
·         Attend an pre-departure orientation
·         Make a commitment to your own education and to be a leader in your communities.
·         Priority will be given to students who have not yet participated in this conference
Apply by 5 p.m. on Thursday, March 7, 2019
To apply, visit 
Last Updated February 28, 2019